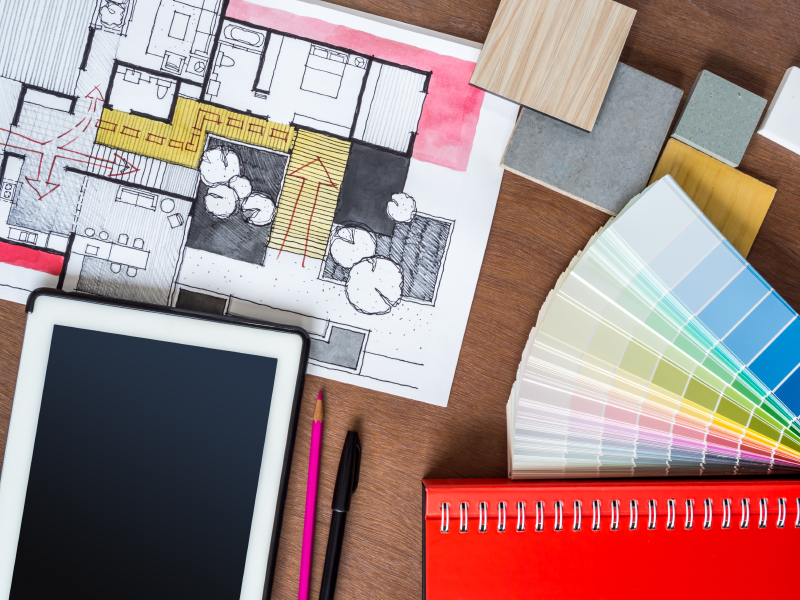 Looking for a talented interior designer can be a daunting task, as there are so many to choose from (The American Society of Interior Designers lists nearly 70,000 active interior designers in the country). In addition, having a successful partnership with a designer can also be difficult – both client and designer need to be on the same page and be able to work closely together for the project to be successful.
Here's what you need to know:
What interior designers do
An interior designer is not a decorator – they do more than just simply select paint colors or look for matching accessories. They consider factors such as usage of space, angles, proportions, and contours of a room, sustainability of materials, and what fits your personal style and taste.
How can I work with an interior designer?
The key is to be straightforward with your expectations. Tell your designer if you want to see plenty of options, or if they're free to use their judgment on certain things. You can depend on your designer to do everything that fits within your budget, or offer ideas if you want something more specific – it's ultimately up to you.
Interviewing a designer
Here are a few things you should ask about during an interview:
Ask about their experience, professional affiliations, and education.
Find out the type of visual materials they provide. Some basic drafting drawings will be enough if you're a visual person, but if it's hard for you to picture the finished product, you may need more materials such as color or fabric swatches and detailed elevation drawings.
Talk about his or her methods of communication. Will you be talking over the phone, through emails, or text messages?
Find out about your designer's payment structure, and if he or she will provide other services, like picking up items if you're on vacation, for example.