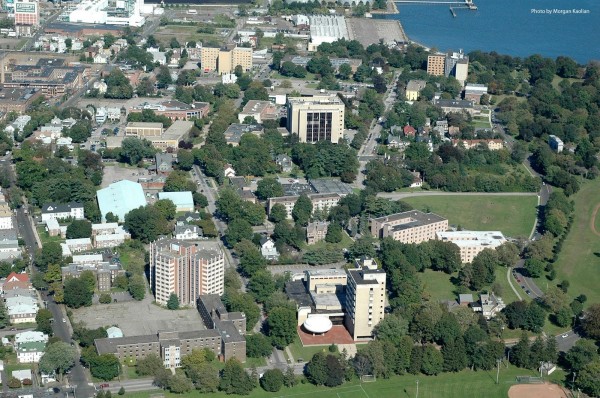 Here are a few interesting facts about Bridgeport, Connecticut's largest city:
Bridgeport was originally part of Stratford, before it was officially incorporated in 1821.
In its early days, there were a few English settlements such as Newfield and Stratfield that made use of the harbor located in Bridgeport. This harbor played a role during the Revolutionary War, as the Continental Army used it to dock several ships, including one that was helmed by David Hawley, a famed naval commander.
Bridgeport was the home of 19th century showman P.T. Barnum. Barnum was born in Bethel, which is located around 20 miles north of the city. He also became the elected mayor of Bridgeport in 1875, serving a one-year term.
In 1860, Abraham Lincoln campaigned in Bridgeport, where he made an impassioned speech against slavery. After his speech, a cheering crowd followed Lincoln all the way back to the train station, as a local paper reported.
Popular sandwich restaurant chain Subway first started as "Pete's Super Submarines" in Bridgeport. It was established by Fred Deluca, a graduate of Central High School. He named the restaurant after family friend Peter Buck, who lent him $1,000 to start the business.
The world's first-ever helicopters were manufactured in Bridgeport. After engineer Igor Sikorsky successfully achieved liftoff in Stratford in 1939, he received a contract from the US government, prompting him to manufacture the new type of aircraft in nearby Bridgeport.
One of the most prominent parts of the Bridgeport city skyline is the striped red and white smokestack from the Bridgeport Harbor Station. This smokestack belongs to the last coal-fired power in all of Connecticut.
Bridgeport is known as Park City because it has over 1,300 acres of public park space. In addition to its well-known parks like Pleasure Beach and Seaside Park, almost every neighborhood in the city has its own pocket park.