If there's one part of the home that we often take for granted, it's the floor. We literally step on it every time we're inside the property. For a home component that's so taken for granted yet so integral, we don't know much about floors as well. What gives? We're here to remedy that situation by giving you the lowdown on floors.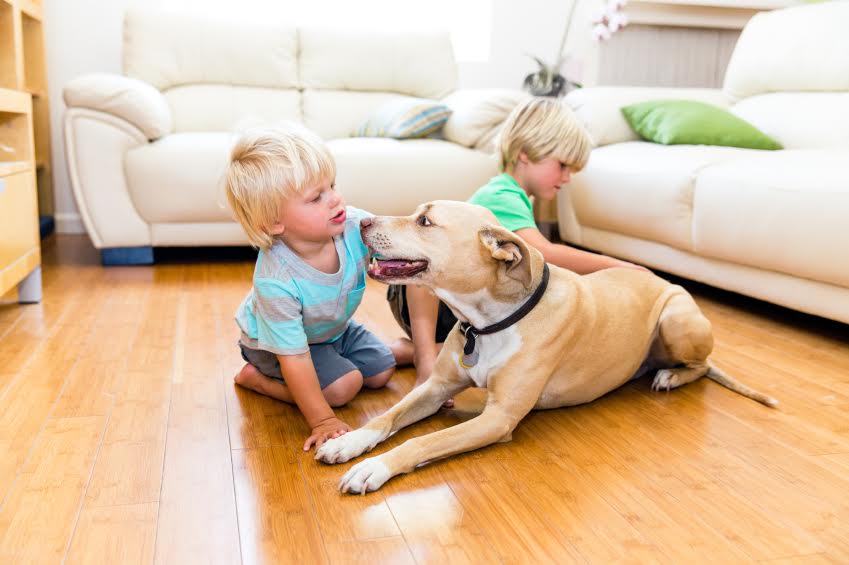 Bamboo floors are great and inexpensive alternatives to hardwood floors.
Why? Aside from being eco-friendly and panda-approved, its look and feel are quite similar to hardwood. It's also naturally resistant to moisture and bugs, scoring plus points in our book. Next time you're looking for a cheaper alternative to hardwood, choose bamboo.
Cork is not just for wine-stoppers.
If you're looking for more eco-friendly flooring alternatives, you might want to consider cork. Tiles made of this material are resilient, easy to clean, sustainable, and free of formaldehyde.
Tiles are the best for withstanding water.
Not only are they classic and flexible in design, tiles can work well with water. It's no wonder they're a favorite flooring option for kitchens and bathrooms. Just make sure the tiles and grout are properly sealed and you'll have no wet problems. Another great thing about tiles? They last, so pick your design and color wisely!
Get the look and feel of hardwood with engineered wood.
Hardwood is quite expensive, so we're always looking for (relatively more) inexpensive options. One way to go is to choose engineered wood, which can be nailed and clued. Some even come with clickable installation. Easy as one two three.
If you want hardwood with less impact on the environment, try reclaimed wood.
Reclaimed wood is essentially the same with hardwood. The only thing is you can't customize them as easily. At least it's eco-friendly, right?
Laminated wood is inexpensive and resistant to scratch.
It also looks quite similar to engineered wood, until you look close enough to see clear protective layer.
Durable linoleum is made of natural renewable materials.
While most people think linoleum gives a really dated look to any room, it's highly durable. Besides, the latest designs are stylish and modern. Common materials used to make linoleum include tree resins, recycled wood flour, cork dust, linseed oil, and mineral pigments.
If you're looking for a quick, DIY job, go for vinyl.
Vinyl tiles are easy to cut and install by almost anyone. It also comes in a wide selection of styles, colors, and designs. Vinyl tiles are great for kitchens are it is flexible and can last for a long period of time.
Subscribe to our Blog to learn more about home improvement, real estate updates and community information and events.