With a fantastic climate, tons of job opportunities, safe and quiet neighborhoods, unique attractions, and a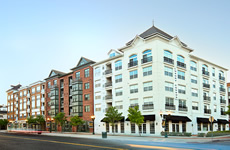 convenient location minutes away from Manhattan, Stamford is a coastal city that offers the best of everything.
Originally home to Native Americans, Stamford's beginnings can be traced back to the late 1900s, when the city became a popular summer home location for New York residents.
Today, Stamford is the third largest city in the state of Connecticut, and is a fantastic place for anyone looking to start a career, raise a family, or retire.
Apartments for rent in Stamford, CT
Those looking for a perfect apartment to rent will find many desirable properties throughout the neighborhoods of Stamford.
Downtown Stamford, in particular, is the best place to start looking. Here, residents get to enjoy a stress-free commute to work, as well as easy access to a wide variety of attractions including boutiques, restaurants, live music venues, movie theaters, and other fun-filled events.
Some great examples of apartment complexes in downtown Stamford are:
AVA
Bayview Towers
Bedford Hall
Canterbury Green
Cornerstone at Bedford
Eaves by Avalon
Eleven Forest
Glenview House
Highgrove
Hoyt Bedford
Metro Green Apartments
The Moderne
Morgan Manor
Parallel 41
---
Apartments in Stamford boast tons of first-class common features, which include:
Thoughtfully laid-out floor plans with efficient living spaces
Chef's kitchens with maplewood cabinetry, granite countertops, and stainless steel appliances
Living spaces with hardwood flooring and bedrooms with wall-to-wall carpeting
Private balconies overlooking a resort-style pool or a well-maintained garden
Fitness center with state-of-the-art equipment
Media rooms with large high-definition TVs and surround sound
If you'd like more information about the available apartments for rent in Stamford, contact the Higgins Group today. Visit this page to get in touch with any of our offices.