If you'd like to know more about the rich culture and history of Fairfield County, there are numerous museums around the area that are sure to provide you with an enjoyable and educational experience.
Below are some great museums to visit around Fairfield County: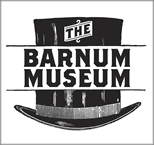 After the devastating effects of natural disasters – the EF-1 tornado in 2010, Tropical Storm Irene and Super Storm Sandy –the Barnum Museum, which is housed in an iconic 122-year-old building, is currently undergoing restoration. Visitors may not be able to visit the historic area of the museum, but special exhibits and events dedicated to P.T. Barnum's legacy can still be enjoyed at the People's United Bank Gallery, which is adjacent to the Barnum Museum.
Originally the home of lawyer, clergyman, and historian Francis Lister Hawks in 1853, The Bruce Museum is consistently voted best museum in Fairfield County. The museum plays a major role in keeping the past alive by giving visitors a glimpse of the cultural life of area residents. The museum showcases more than a dozen exhibitions each year, which attracts more than 100,000 visitors.
Discovery Museum and Planetarium
The 20,000-square-foot Discovery Museum provides visitors with enjoyable, interactive experiences designed to help them gain a better understanding of the world of science and technology. It serves as an informal science education center, offering science programs and different activities participated in by over 55,000 children annually. The museum features interactive exhibit galleries, a 124-seat planetarium, a learning center, an 80-seat auditorium, and five multipurpose classrooms.
Fairfield Museum and History Center
Opened in 2007, the Fairfield Museum and History Center features exhibitions and programs dedicated to the region's history, art, and culture. Countless visitors can spend an enjoyable and enriching day at the facility, which boasts a Colonial Garden, educational programs and tours, special events, and an expansive research library with over 14,000 volumes and a vast collection of manuscripts.