Whether you enjoy playing sports or you're simply looking to live a more active lifestyle, you'll find many parks, facilities, and gymnasiums around Fairfield County that are sure to get your juices flowing and will help you stay fit.
Grab your water bottle, lace up your shoes, and go through your warm-up routine – here are some of the top sports and fitness places in Fairfield County:
Chelsea Piers
It doesn't get bigger than Chelsea Piers Connecticut. Boasting all kinds of sports facilities totaling 400,000 square feet, this is Connecticut's new sporting and events destination. It has two standard indoor ice rinks, an Olympic-size pool and water park, a 65,000-sq.-ft. members-only gym, a dozen squash courts, seven tennis courts, a 100-yard indoor turf field ringed by a 1/5-mile running track, basketball and volleyball courts, a gymnastics center, and more.
Chelsea Piers Connecticut is at One Blachley Road, Stamford. Learn more at their website, ChelseaPiersCT.com.
Sportsplex
Sportsplex boasts a sprawling six-acre campus with more than 120,000 square feet of building space. This massive facility consists of individuallyowned venues that focus on various forms of exercise through sports and fitness training. The facility is open to all ages, and is staffed by trained and certified professional instructors. Sportsplex also features a full-service restaurant, a vegan juice bar, a gourmet food market, and multipurpose venues perfect for parties, corporate outings, and other special events.
Sportsplex is located at 85 Mill Plain Road, Fairfield. Visit their website at SportsplexAtFairfield.com.
Sports Center of Connecticut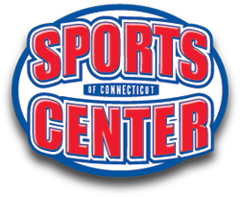 Sports Center of Connecticut offers a fun, family-friendly experience to guests of all ages. The facility features tons of amenities such as an 18-hole mini golf course, a jungle-themed laser tag arena, an arcade, a paintball arena, bowling lanes, batting cages, a weather-protected driving range, and the world's only double-deck ice skating rink. Golf clinics, ice-skating lessons, fitness classes, and other training sessions are offered here as well. Sports Center of Connecticut also features venues for birthday parties, corporate events, group outings, or other special occasions.
Sports Center of Connecticut is located at 784 River Rd. (Rt. 110), Shelton. Their official website is SportsCenterCT.com.
Sono Field House
Sono Field House is an expansive, 52,000-square foot facility designed for a wide variety of indoor sports and special events. They have a versatile indoor soccer field large enough to accommodate three games or activities at the same time, which can be used in its full length for a professional-level game. Other amenities include a 1,500-square-foot rock climbing area and a ropes challenge course. Sono Field House also hosts many different league tournaments, events, training camps, and clinics.
Sono Field House is located at 365 Dr. Martin Luther King Jr. Drive, Norwalk. Take a look at their website at SonoFieldHouse.com for more info.